openSUSE Live!
A few days ago Michal blogged about a public virtual machine by our dear friend Jaromir Cervenka. Time flew by, Jaromir installed the latest Milestone 3 to the machine and the project is now available from the new and easy to remember domain (thanks darix for driving this). The new frontpage also contains the instructions in English how to access it via VNC and SSH client or directly inside the browser.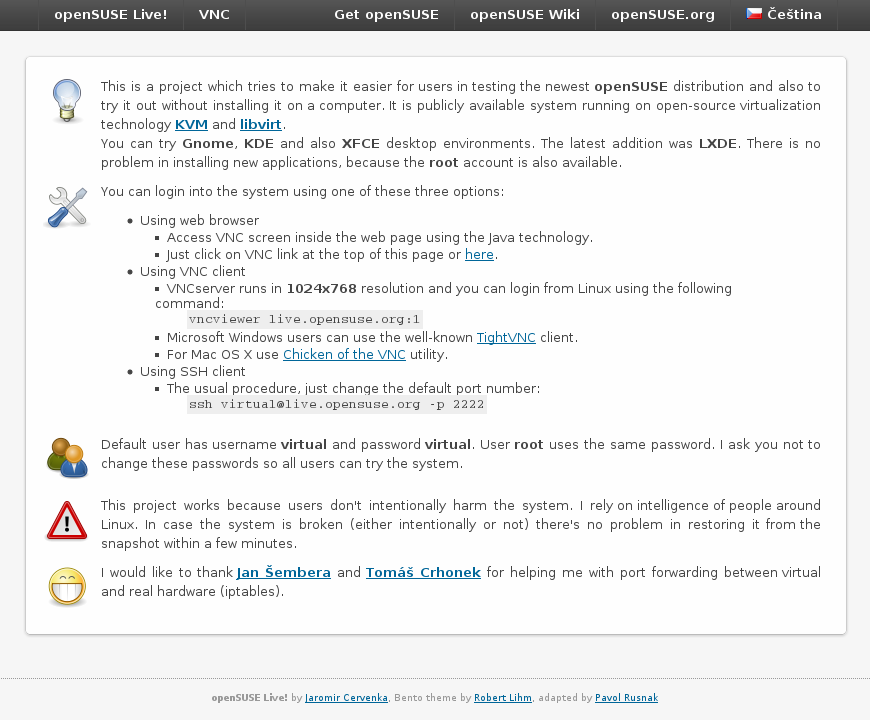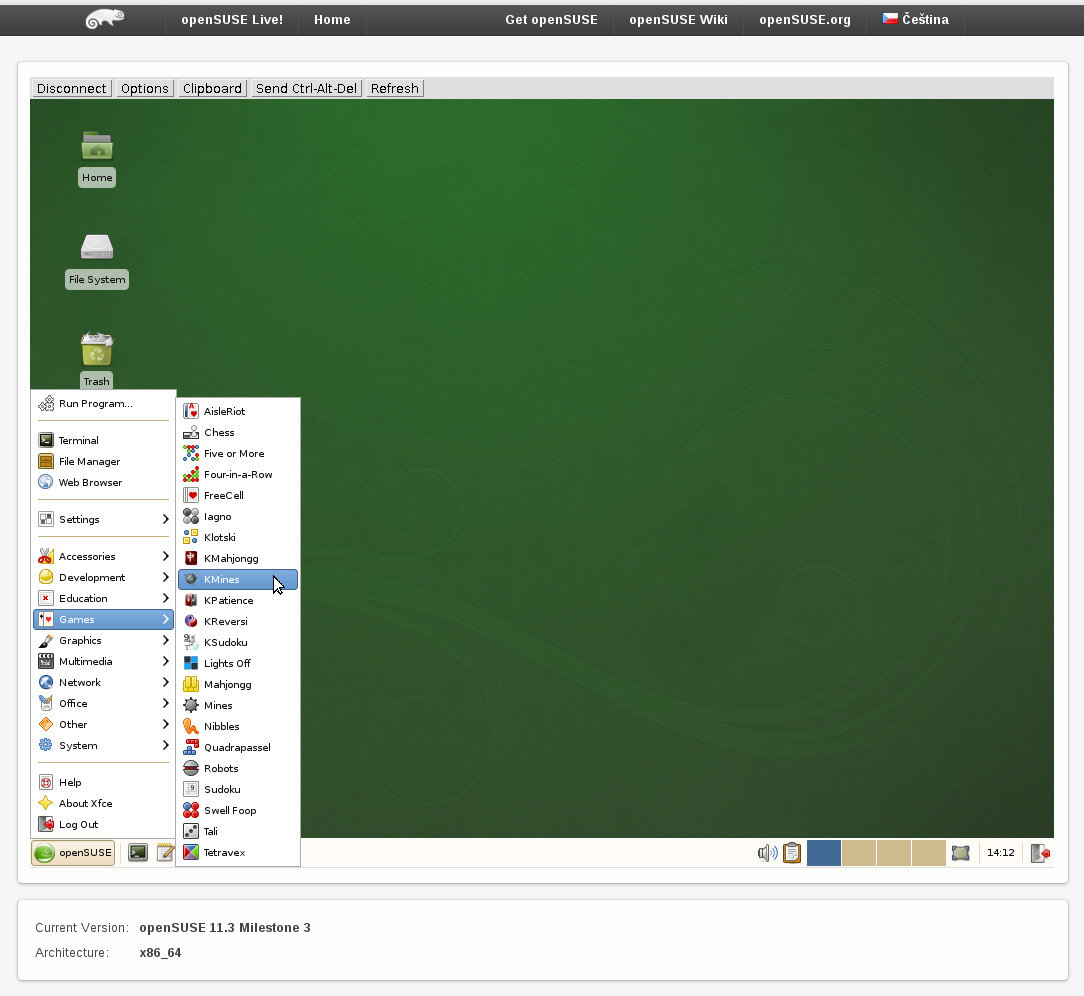 Enjoy this gift from our community member and don't forget to report any problems you find with this new milestone in our bugzilla. :-)
PS: I had a talk with our SUSE Studio guys and they are up to something similar using their infrastructure. They have to solve some issues first, though. Feature for this is already filed in openFATE.