Global Game Jam 2012 - Hexoboros
Last weekend I attended Global Game Jam, more particularly its Prague chapter called Game Jam Prague. The original plan was to join my friends from Hyperbolic Magnetism like the last year, but they managed to grow their team to 7 people, at which point I decided to split and form my own team. :-)
The theme selected for this year's edition was Ouroboros.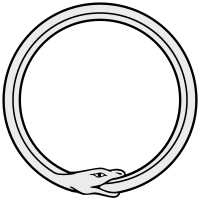 At first I created one concept, but later I realized it's just a toy and it would be very hard to turn it into a playable game, so I decided to scratch it. Then I got the idea to create a puzzle game played on similar board like Hexxagon, but instead of individual stones you have 2-6 snakes and your objective is to move and/or rotate them in order to create one big cycle consisting of all of them.
This is how the game looked immediately after the contest (YouTube video).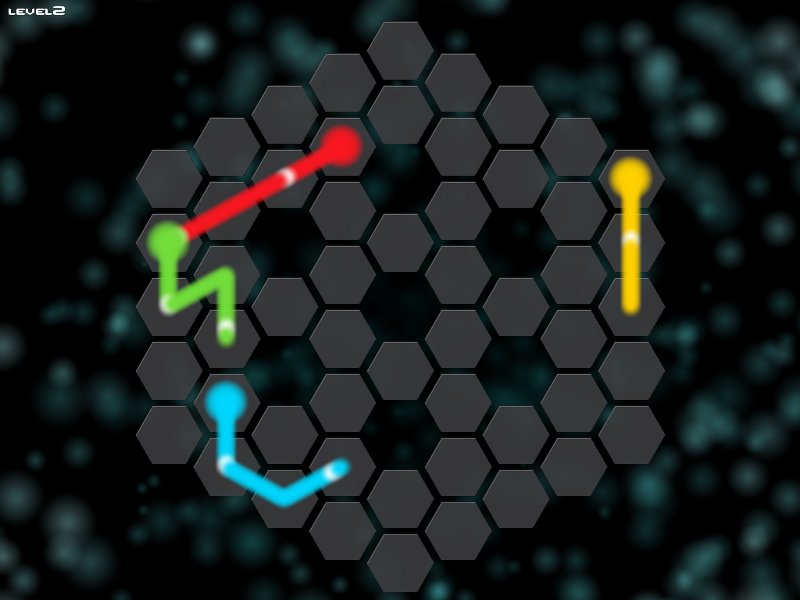 I was very surprised that I won the second place with this game in the local competition, because all entries were great and to be honest I did not expect it. Thanks for your support!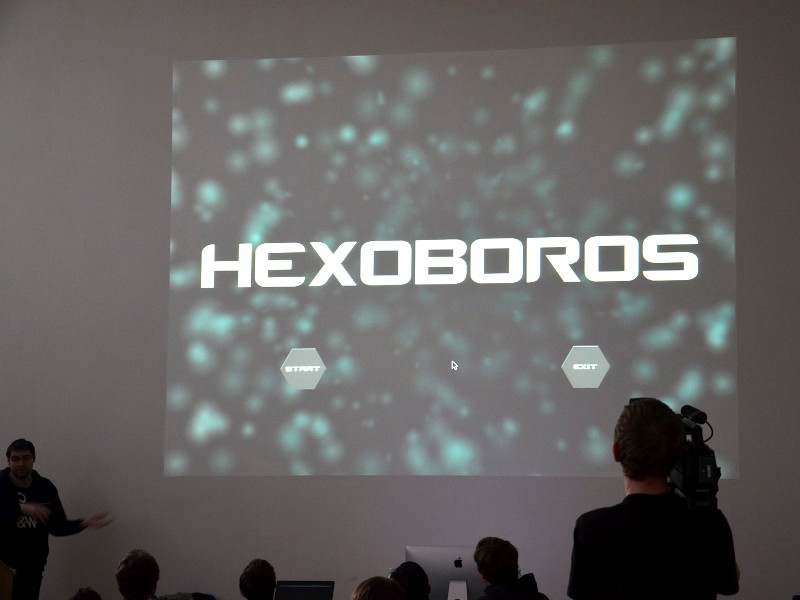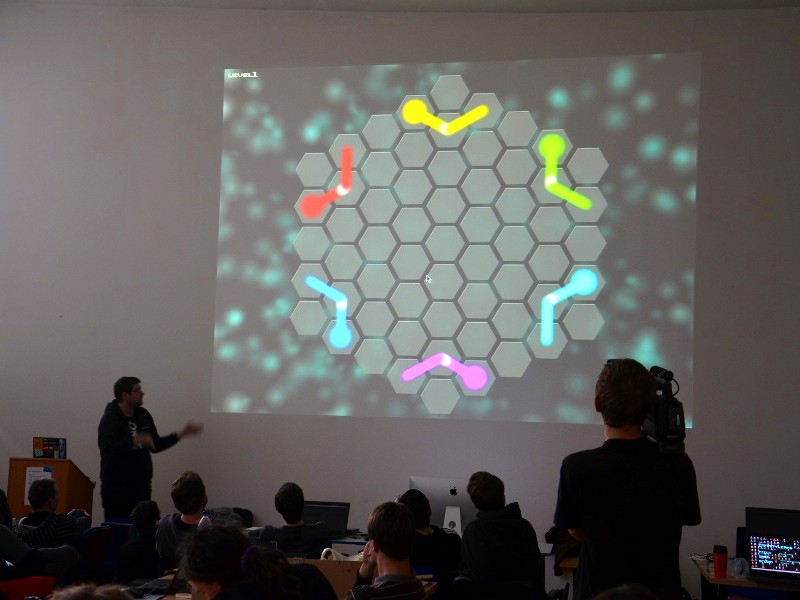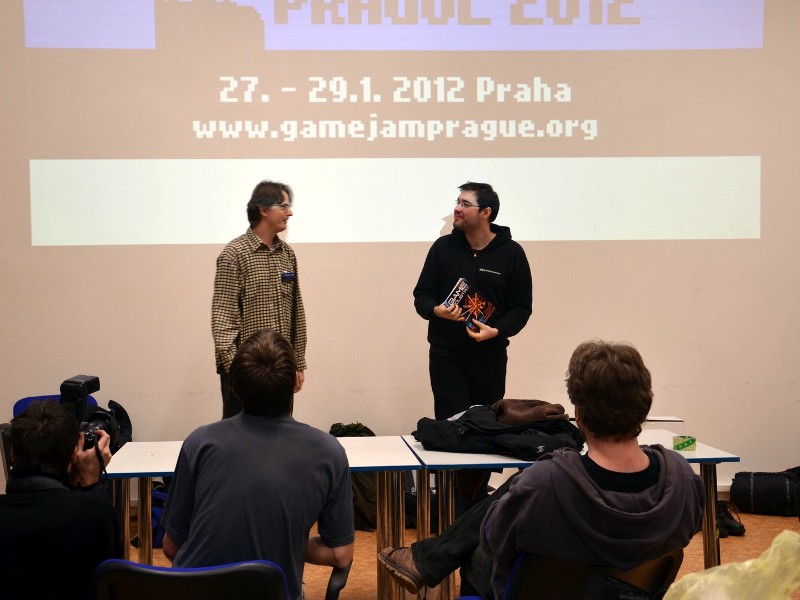 If you want to try the game for yourself you can either checkout the source code or download a ZIP or TAR archives. After that make sure you have the latest LÖVE engine installed and run start.bat (Windows) or start.sh (Linux/MacOSX).
If you want to help me with the levels, just create the level file in levels folder (for example 14.lvl) and select level 14 in the level chooser. For level definition see file format.txt in the same folder. Thank you!
Photos by DubGame TV.