Chameleón obrovský v ZOO
English version below …
Pred pár dňami sa pražská pobočka SUSE Linux, s.r.o. stala adoptívnym rodičom Chameleóna obrovského (Furcifer oustaleti) v ZOO Praha. Ako každý vzorný rodič musíme nášmu potomkovi vybrať meno (a anglické Geeko sa mu predsa nehodí). Keďže je openSUSE komunitný projekt, nenechávame si túto radosť iba pre seba a chceme Vás poprosiť o pomoc pri výbere. Vaše nápady nám píšte do konca tohto týždňa (23.8.2009 23:59). Najlepší z nich odmeníme zaujímavou cenou!
Na záver ešte prikladám certifikát a dve fotografie nášho krásavca: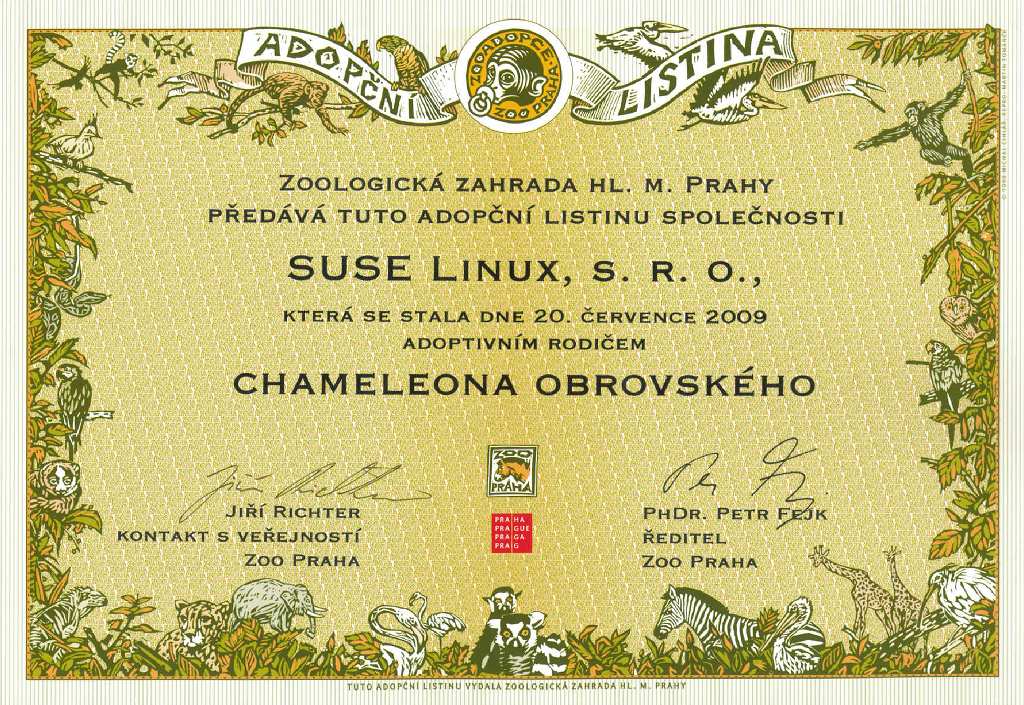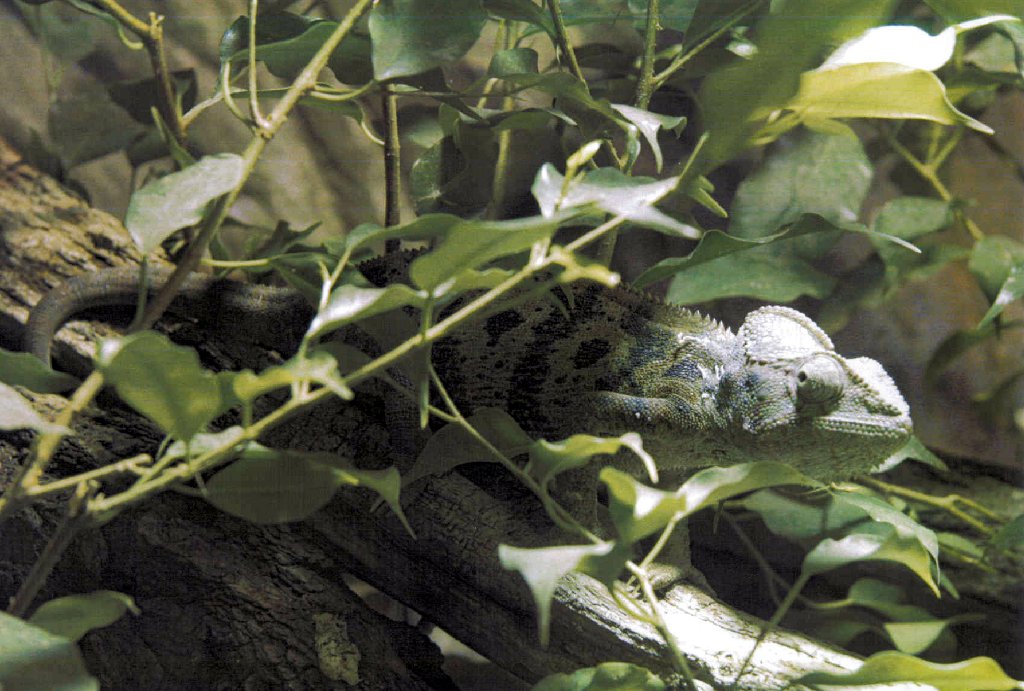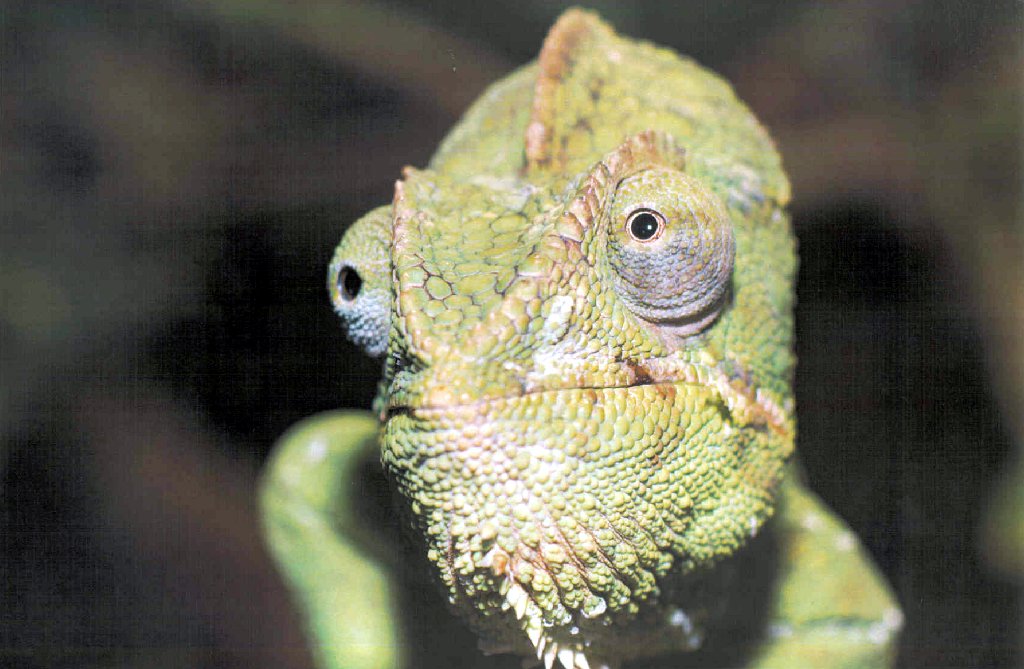 A few days ago the Prague SUSE office became the adoptive parent of the giant chameleon (Furcifer oustaleti) in the Prague ZOO. You can see the adoption certificate and two photographs of our beauty above.